Side and Rear Window Repair Service for Cars
You can expect a fast and quality auto glass replacement service with us.
Our auto glass technicians are on the road across Sydney to help you replace your broken window.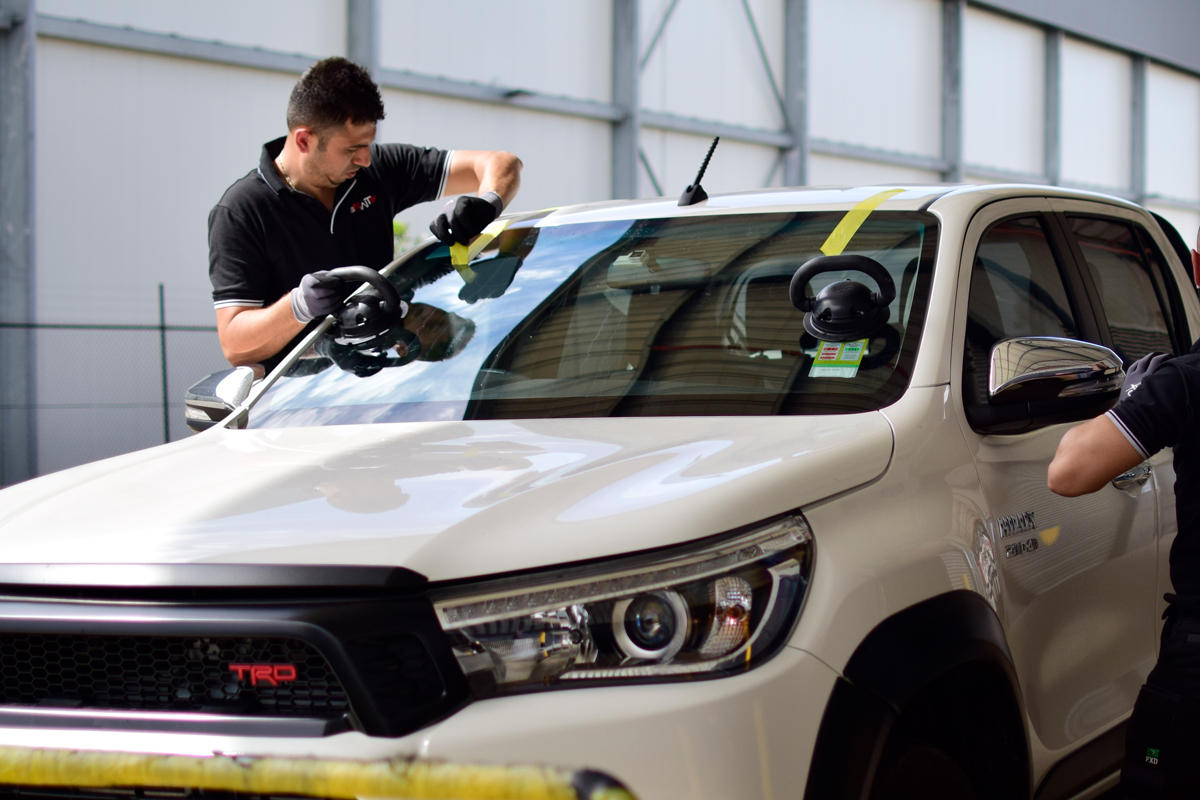 How To Replace Your Windscreen With Our Technicians
Follow our easy steps below to make your hassle-free booking.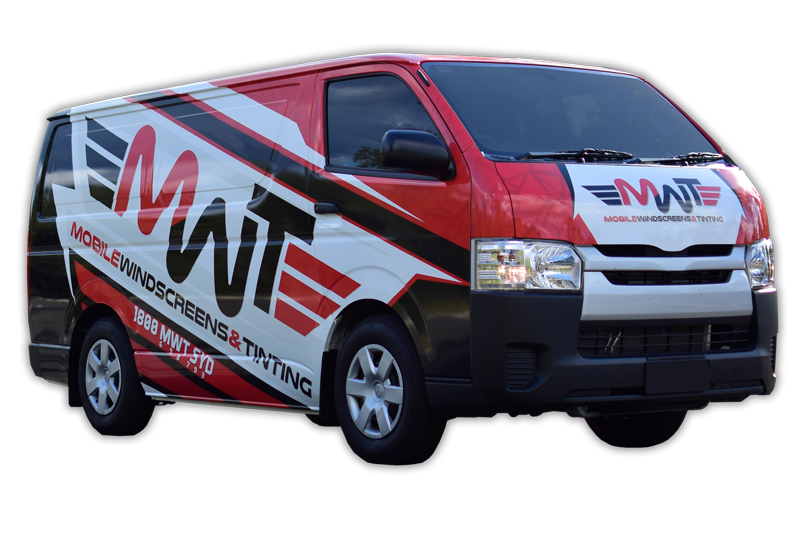 1. Call For An Instant Replacement Quote
If you have your car's VIN number handy we can quickly identify the exact windscreen you require for replacement and provide you a fast and FREE quote.
2. Select Your Preferred Booking Time & Date
We are dedicated to make the whole booking process hassle-free for you. You can book for one of our technicians to come to your home of work place.
3. Our Auto Glass
Technician Will Come To You
Our mobile auto glass technician will come to you in the case of your emergency! We'll have your windscreen replaced in as little as 30 minutes.
How We Install Your New Car Window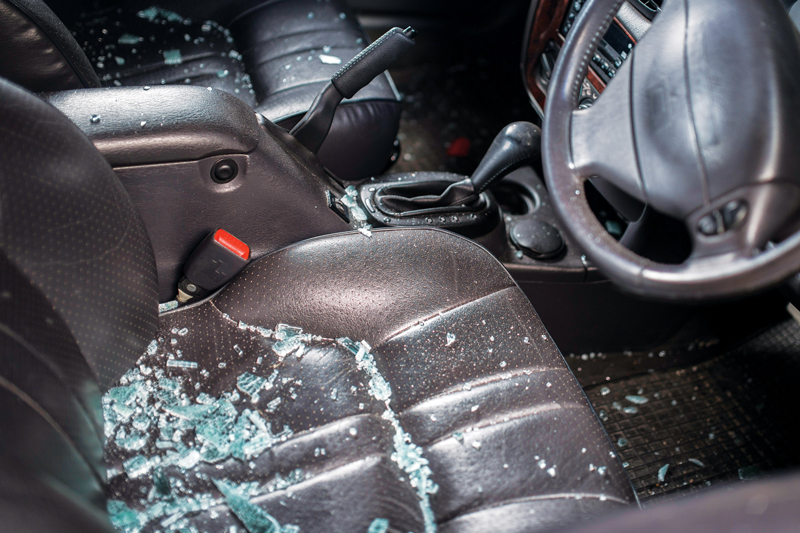 Step 1. We remove all broken glass from your car with care
If you have excessive broken glass from a shattered window there is no need for you to clean it up because our technician will do this for you.
We will carefully remove the left over broken glass from your car with our vacuum cleaner and ensuring that your interior isn't scratched or damaged in the process.
Step 2. We carefully remove your existing damaged windscreen
Our technicians use modern repair tools to remove your windscreen safely without damaging any of your interior or exterior components. We have proven to be the best for many years because we make sure to look after your car as if it were ours.
If you have an existing toll tag fitted to your windscreen we will also remove it for you and apply it to the new windscreen.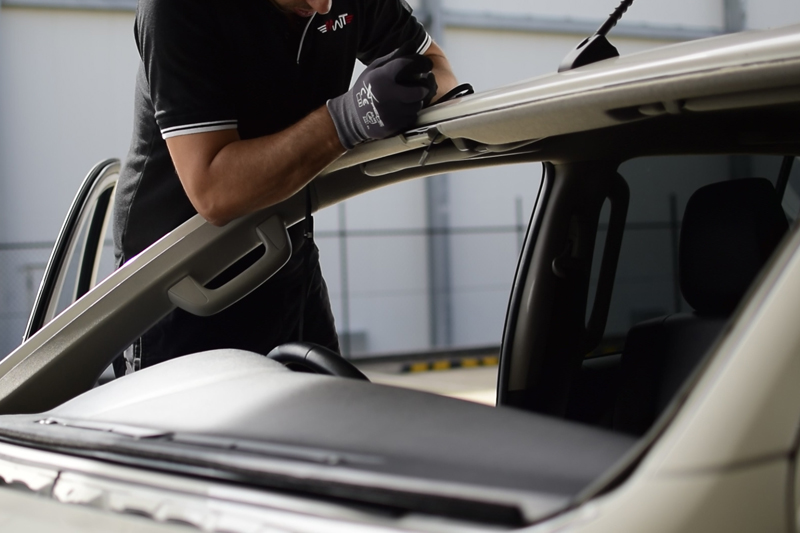 Step 3. We remove your existing glass rubber seals
As part of our standard service we remove your existing rubber seals and replace them with brand new ones to ensure your new windscreen is fitted properly without any future leaks.
Our technicians will carefully remove your existing rubber seals without damaging the paint or interior of your car. We treat every car as if it were our own so you can be rest assured that our services will be nothing but exceptional.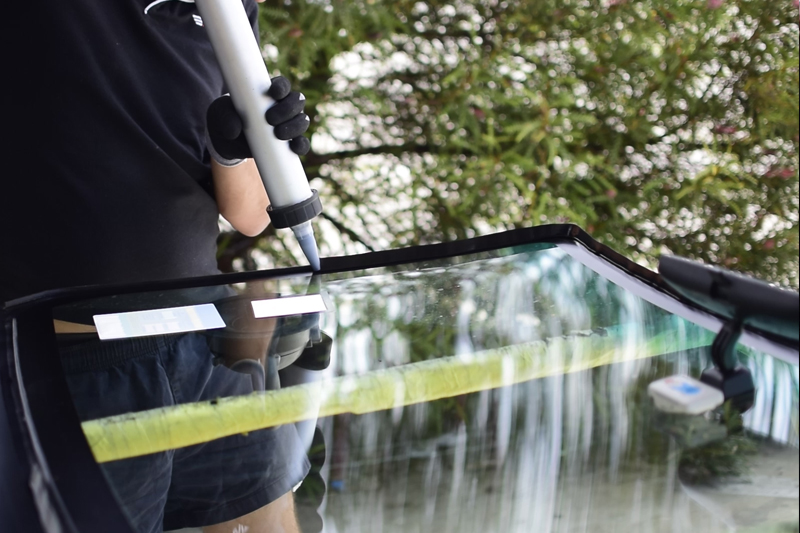 Step 4. We apply a high quality glue on the new windshield
The glue we apply on new windscreen replacements is the best in the market and you can expect a like new finish so you'll never have to worry about any future leaks.
Our glue has an excellent bond and can dry a lot quicker than other glue's which means the waiting time to drive your car is shortened to as little as 30 minutes.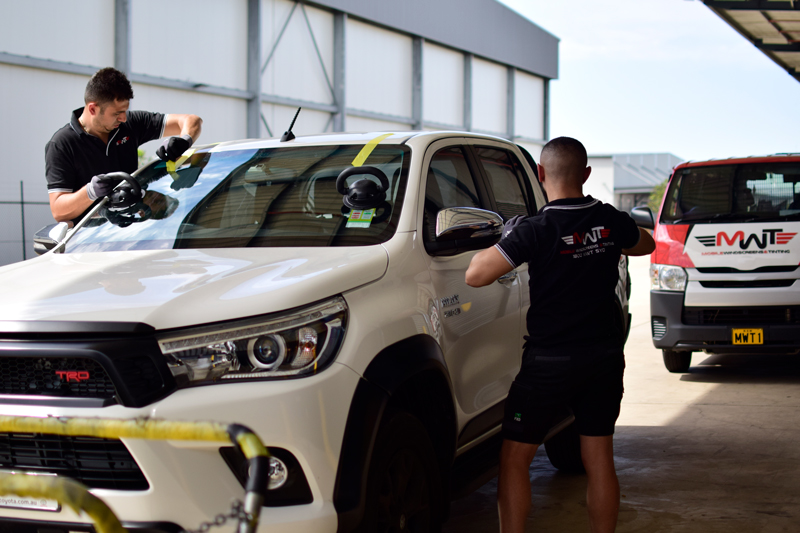 Step 5. We carefully install the new windscreen
We'll ensure your new windscreen is fitted perfectly on your car. Our technicians will provide you with a perfectly matched windscreen that is 100% identical to your existing glass.
All of our windscreen that we provide you comply with the Australian Vehicle Standard for Safety Glazing to ensure your safety is priority.