Car Window Tinting April 2021 Special

Free Window Wipers Replacement
For a limited time we will replace your window wipers for FREE with every new full car window tinting. (Valid until May 2021).
Our technicians will tint your car windows professionally, quickly and bubble free. We use Black Armor film to tint our customers car windows due to its high quality and lifetime warranty. Black Armor have an ARPANSA certificate for its solar radiation safety ratings.
We offer a range of Visible Light Transmission (VLT) film options to offer you the best legal tint of your choice. We offer our tinting service at our Warwick Farm NSW workshop.
Visit Our Workshop Location
26/12 Homepride Ave, Warwick Farm NSW 2170
Latest Customer Finishes
How Our Booking Process Works
Follow our easy steps below to make your hassle-free booking.
1. Call For An Instant
Window Tinting Quote
Let us know your car make and model so that we can provide you a fast and FREE tinting quote.
2. Select Your Preferred Booking Time & Date
Select an available time between our workshop opening hours from 8am - 5pm Monday - Saturday that suits you.
3. Drive Into Our Workshop
To Get Your Windows Tinted
We use the best tinting film to ensure you're left with a professional finish. Choose to drop off your car or wait in our office.
We Use Black Armor Pro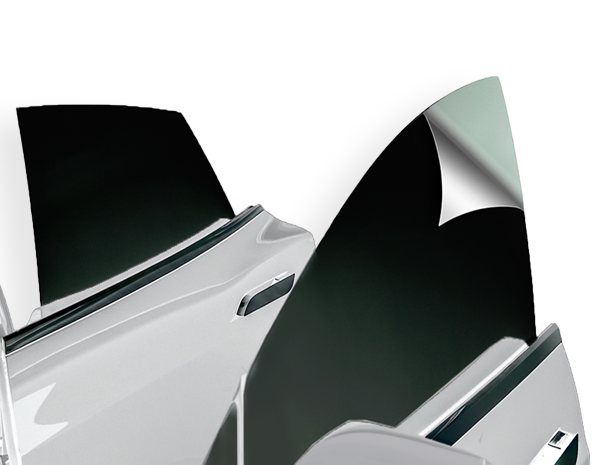 Black Armor has a durable, scratch resistant coating so you can enjoy years of beautiful performance.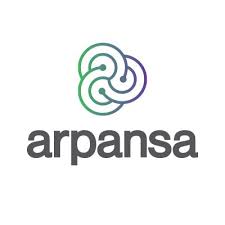 All black Armor Films have been ARPANSA (Australian Radiation Protection and Nuclear Safety Agency) certified. You can trust that you get the highest certified films.
7 Reasons To Tint Your Car Windows
Decrease in heat


Black armor window film is extremely efficient at controlling the effects of solar radiation heat within your car.

Reduce fading


Black armor window film blocks 99% of UV rays, providing a sun resistant screen while reducing solar radiation heat. Minimising these causes of fading protects your vehicle.

Cuts glare


Say good bye to glare. Whatever the cause - direct sun, reflections from snow, water, or surroundings.

Improve comfort and energy savings


Don't live with temperature imbalances caused by areas of extreme sun or shade. This can limit the use of interior space. Black armor window film can remedy this problem and reduce air conditioning costs.

Increased safety


Shattering glass may be a hazard when accidents happen, or when vandalism or environmental effects cause breakage. The protection offered by window films can provide a functional "safety net" which will cause you to feel secure.

Enhanced appearance


A smart, uniform look improves the looks to the outside of your automobile. Window film products can create this gratifying look.

Minimise sun induced illnesses


Black Armor stops 99% UV "A" and UV "B" thus leading to extra protection for your family and loved ones.
Product & Workmanship Warranty
Lifetime Warranty
Premium Window Film Black Armor.
Warranty Information
Black Armor premium film is warranted against peeling, bubbling, cracking, de-metallising and discolouring for as long as you own your car. Your Black Armor warranty in not transferable and is restricted to the replacement of film and associated labour costs. This warranty doesn't cover film damaged by scratching, glass failure, glass breakage, leakage glass, film which has been subjected to mistreatment, abuse, improper care, film which has had stickers applied, suction cups or similar are attached. This warranty doesn't cover any consequential loss however caused. All warranties implied by statute which may be excluded are excluded. Keep this warranty information in your car in the least timed or register online. Proof of purchase and current ownership are going to be required when making a claim.
Lifetime Warranty Service
If a warranty service is required, please contact your tinting service to arrange an inspection.
Laws & Regulations
Laws regarding automotive window tinting vary from state to state. Please discuss these laws together with your dealer and stay within their boundaries. Illegal window tints may void insurance claims within the event of an accident. Warranty Card must be registered online within 30 days of application for insurance to be valid (Insurance policy doesn't cover any rear screen panels for any vehicles)
Customer Care
Film Care & Maintenance
After-market window tint for your car has many advantages, and maintaining your car's window tint is actually pretty easy. Know what products and materials are safe to use on your car's window tint and you'll keep it looking as good as it did the day it was installed.
It is important not to wind down your windows for at least 48 hours after installation.
It is also important not to clean the glass during the drying period, normally 21 days.
A hazy or milky appearance and moisture bubbles will be evident soon after initial application. Do not be concerned. They will slowly disappear during the curing process. This may take longer in winter.
After curing, a few small particles or points may remain. They are normally visible from the outside and are inherent to a film adhesive system. They will not affect the performance of the film in anyway.
To clean, simply spray film with Uni-View or Ammonia Free Glass Cleaner and wipe off lightly with a soft cloth or rag. Do not use abrasive cloths, brushes, powders or ammonia based window cleaner.
Be cautious when unbuckling your seat belt that it doesn't hit the window as it retracts, which could leave a scratch. The same holds true for using extra care when loading your vehicle that you don't allow anything to rub against the tint.
Tips & Warnings
Do not stick registration label to tinted glass.
Be mindful of pets scratching on windows.
Clean the inside of the rubber window seal frequently to prevent dust build up which can cause scratching.
*Our current July 2020 promotion is only valid for a whole car window tinting quote. Additional costs for removing any old window tint applies if required.